It was recommended by meg for the last summer camp, and was very good.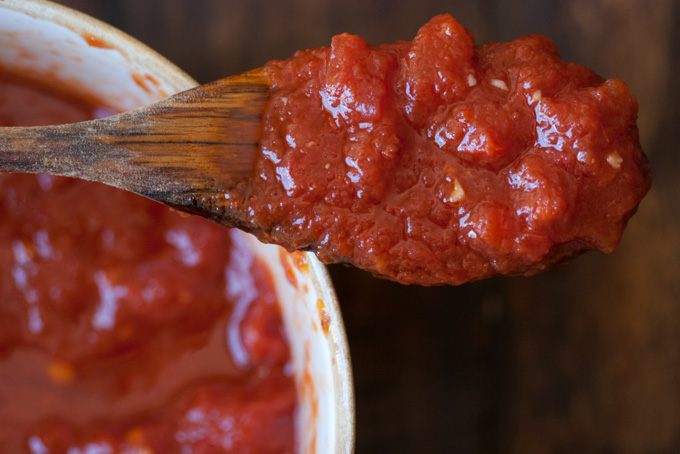 1/4 cup extra virgin olive oil
1 1/2 teaspoons crushed red pepper flakes (or less, depending on heat – i usually use about 1 teaspoon)
1/2 teaspoon fine grain sea salt
3 medium cloves of garlic, finely chopped or crushed
1 can crushed red tomatoes (must be crushed, not whole peeled)
zest of one lemon
—-
put the oil, pepper flakes, salt and garlic in a cold pan. slowly bring the heat up, so all the flavours infuse the oil. just before the garlic starts to brown, add the tomatoes and continue to cook for about 5 mins. add lemon zest at the end.
from here:
http://www.101cookbooks.com/archives/five-minute-tomato-sauce-recipe.html
this makes enough for two people, so if we're going to make 12x the recipe, i'd probably use 12x the tomatoes, but only about 7x the oil, chilli, garlic, salt and perhaps 5x the lemon zest.